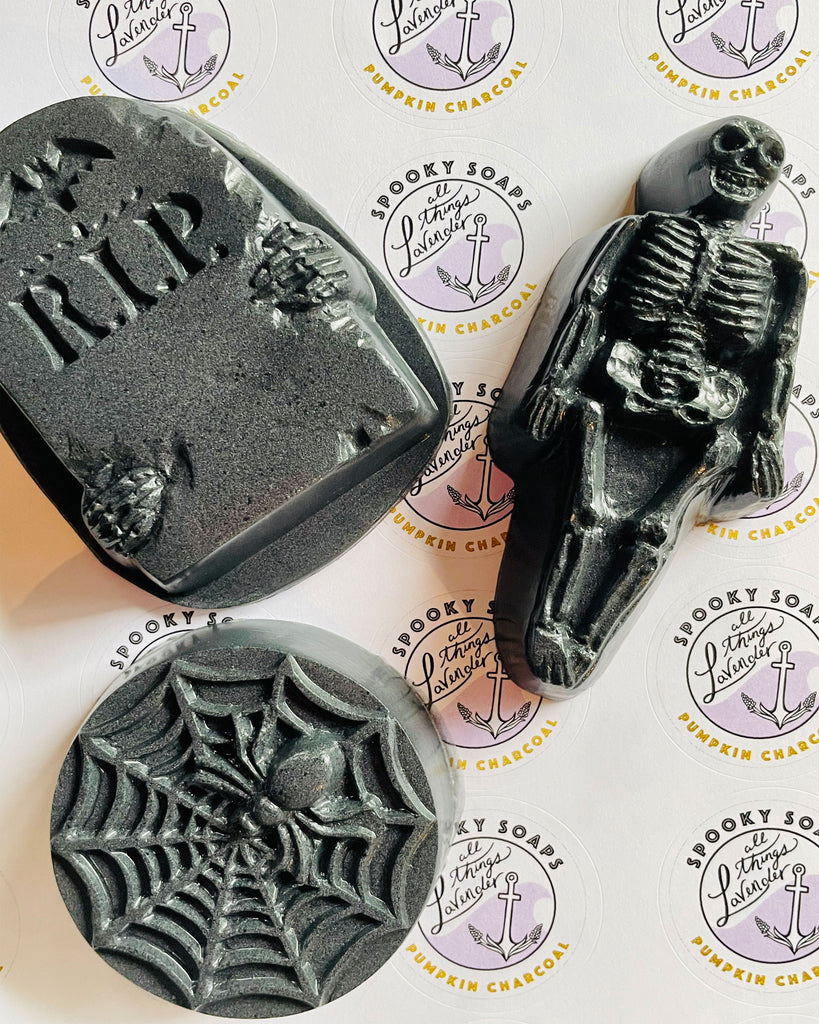 All Things Lavender
Spooky Soaps
$6.66
Our Spooky Soaps smell so good it's scary!!! This oil blend contains Pumpkin, Lavender, and Sandalwood will certainly get you in the mood for all the Fall things. They are also loaded with activated charcoal to draw toxins out of your skin, naturally. Gentle enough for your face, but really, great for all over. 
Contains: Oils of Coconut, Palm, Glycerin, Goat's Milk, Activated Charcoal,Pumpkin High Grade Fragrance, Lavender and Sandalwood Essential Oils.
Skeleton weighs approximately 2.5 oz. 
Headstone (RIP) weighs approximately 4.5 oz
Spider Web weighs approximately  3.5 oz