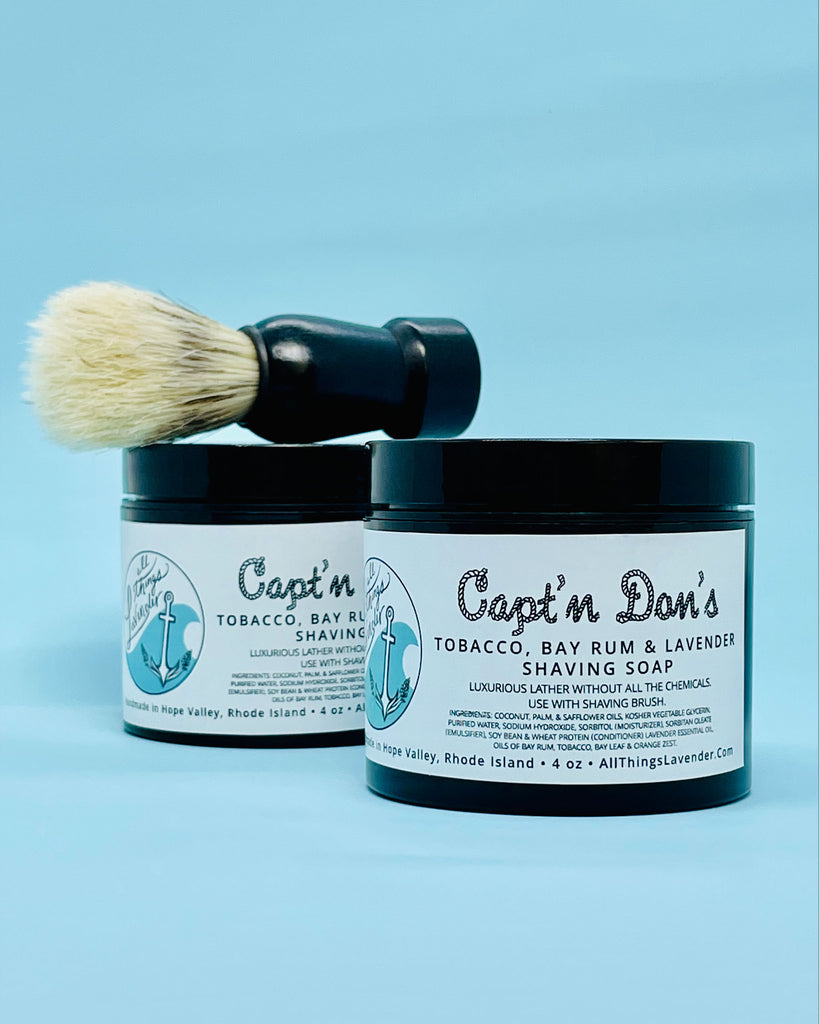 All Things Lavender
Capt'n Don's Shaving Soap
$18.00
We are trying to use more eco-conscious packaging.
This product will come to you in a reusable metal tin.
(Same packaging as our 1 & 4 oz Candles).
Updated photo soon.
Luxurious lather without all the chemicals!  This shaving soap smells amazing. Just enough spice from Tobacco and Bay Rum Oils balanced perfectly with the soothing scent of Lavender. Includes a natural bristle shaving brush.
Contains: Coconut, Palm, & Safflower Oils, Kosher Vegetable Glycerin, Purified Water, Sodium Hydroxide (Saponifying Agent), Sorbital (Moisturizer), Sorbitan Oleate (Emulsifier), Soy & Wheat Protein (Conditioner), Oils Of Lavender, Bay Rum, Tobacco, Bay Leaf, & Orange Zest.
Formally known as Lavender, Tobacco, & Bay Rum Shaving Soap.
4 oz.