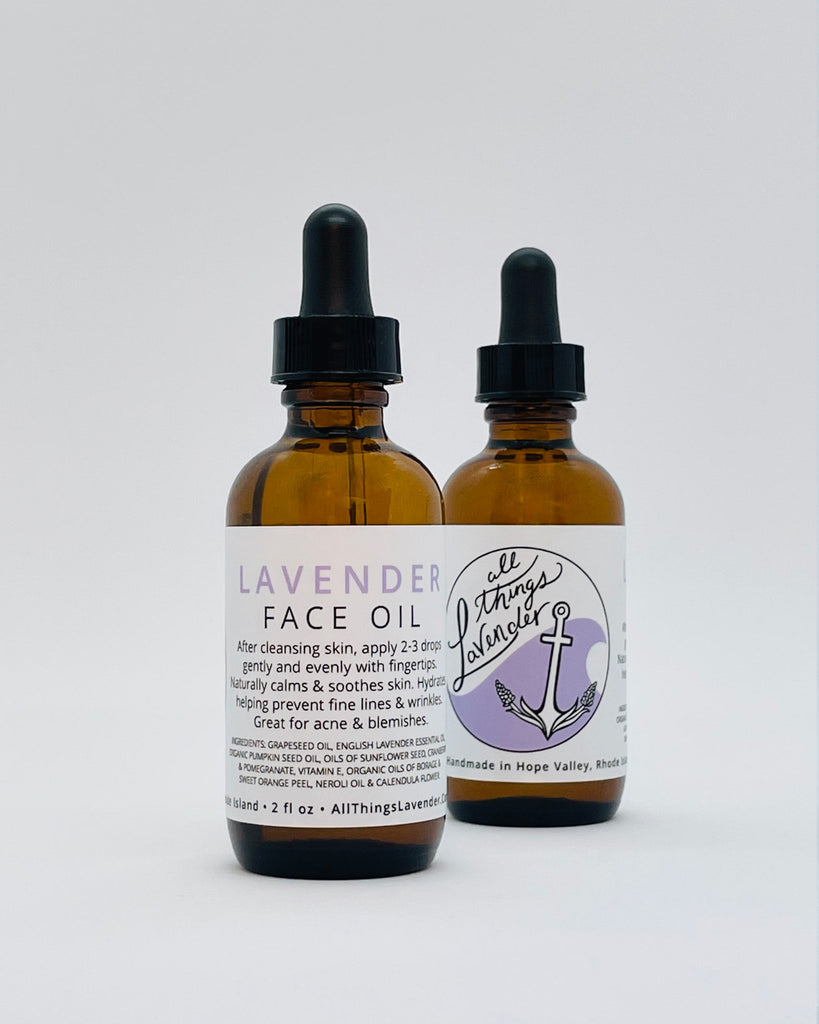 All Things Lavender
Lavender Face Oil
$28.00
Get ready to glow! We've come up with the perfect oil blend to help hydrate and balance your skin. Not to mention, it also helps prevent fine lines and wrinkles! Great for any blemishes or acne too. This oil is extremely gentle and perfect for any skin type.
Simply apply gently and evenly to clean face with fingertips. 2-3 drops should do the trick. You can either use the face oil as a moisturizer or in addition to your daily moisturizer.
Contains: Grapeseed Oil, English Lavender Essential Oil, Pumpkin Seed Oil, Oils of Sunflower Seed, Cranberry, & Pomegranate, Vitamin E, Organic Oils of Jojoba, Borage, & Sweet Orange Peel, Neroli Oil, and Calendula Flower.
2 fl oz