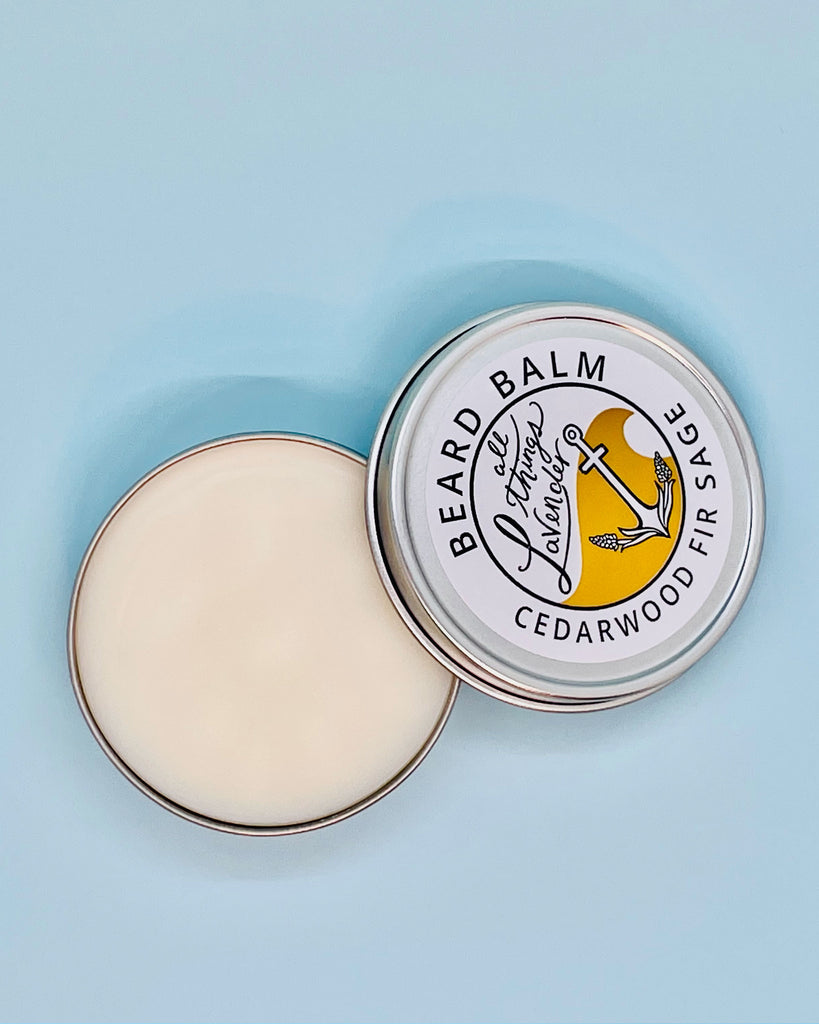 All Things Lavender
Capt'n Don's Beard Balm
$17.00
REnamed after my dad, a local commercial fisherman, this balm has a woodsy blend of Cedarwood, Fir, Sage, & Lavender. It's loaded with natural ingredients that help condition, sculpt, and nourish your beard, mustache or both, while relieving new growth itch. Simply apply pea sized amount onto fingertips and work into beard. Handcrafted right here in Rhode Island.  All ingredients locally sourced.

Contains: Almond Oil, Argan Oil, Jojoba, Shea Butter, Vitamin E, Beeswax, & Oils of Lavender, Cedarwood, Sage, & Fir.
1.5 oz
WARNING: May attract many admirers!