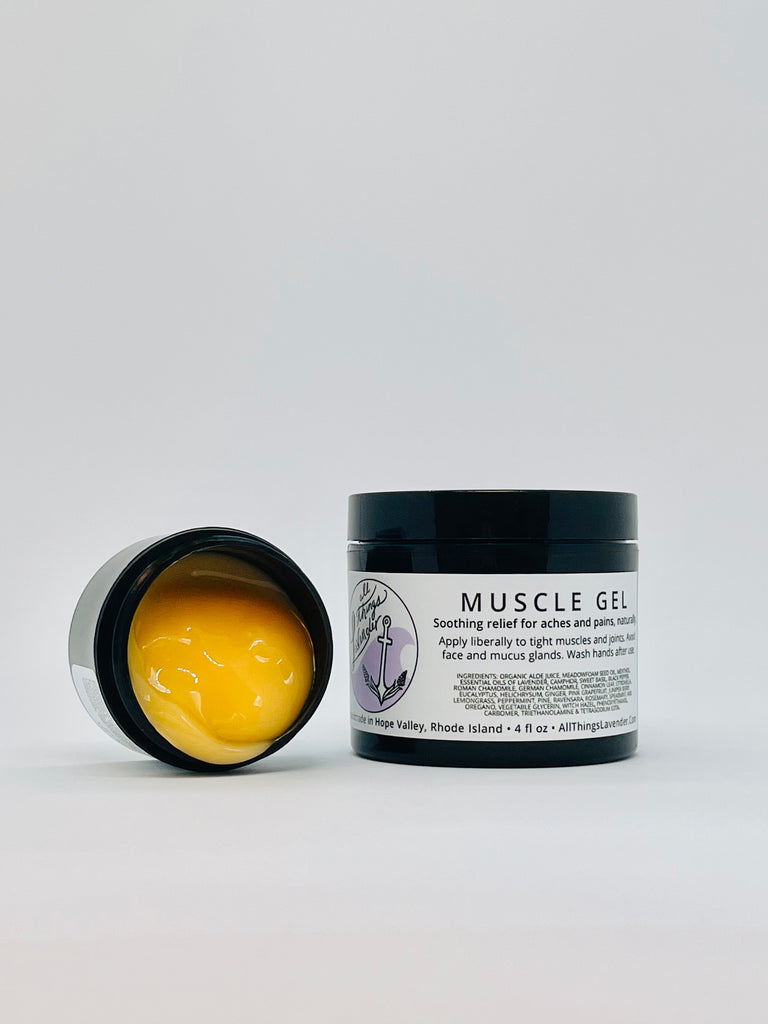 All Things Lavender
Lavender Muscle Gel
$10.00
Soothing relief...naturally. This gel is amazing! It warms, soothes, and relaxes. Perfect for tired overworked muscles or use after a strenuous workout. Apply liberally to sore muscles. Avoid eyes and mucus glands. Wash hands after application.
This product contains a ton of Essential Oils. Here's just a few: Lavender, Camphor, Sweet Basil, Roman & German Chamomile, Eucalyptus, Peppermint, Spearmint, & Pine. It also contains Vegetable Glycerin, Witch Hazel, Phenoxyethanol, Carbomer, Triethanolamine, & Tetrasodium EDTA Please contact us for a complete list of Essential Oils.
1 oz & 4 oz
Now in sustainable amber glass jars!